7 day Sahara tour is great way to experience the best of Moroccan desert and culture. Your experienced and knowledgeable guide will lead you from the medinas and museums of Marrakech to camel trekking in the desert. This tour provides a special focus on the Merzouga desert and Berber culture with two nights spent in a desert camp and lunch with a local Berber family.
Duration: 7 days
Destination: Imlil, Merzouga, Fez, Casablanca and Rabat
Accommodation: Refuge , desert camp and hotels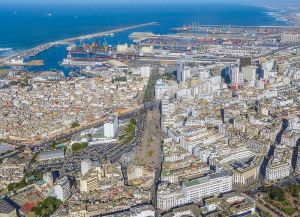 Day 1: Casablanca – Marrakech
Today is the start of your private desert tour of Morocco. We will leave Casablanca to explore Marrakech. Your guide will show you the best of the medina as well as museums, palaces, gardens and take you to visit Gueliz, the new part of the city. You will also have the option to participate in other popular activities in Marrakech such as a camel, quad or buggy ride. The day will end with dinner in a local riad/hotel where we will be staying overnight.
Day 2: Tizi n' Tichka pass- Ouarzazate – Dades Gorge
Today we drive Tizi n'Tichka Atlas pass, the highest road pass in Morocco, on our way towards the Dades Gorge. Our first stop on the way will be the Berber village of Telouet, where we will visit the Glaoui Kasbah, the early 20th century home to governor of Marrakech. Next we will visit the UNESCO World Heritage Site of Ait-Ben-Haddou, a spectacular fortified village. We will then continue our tour to Ouarzazate, and finally to a riad in the Dades Valley where we will have dinner and spend the night.
Day 3: Dades Gorge -Todra Gorge – Erfoud – Rissani – Merzouga Desert
Today we will continue our tour by heading towards the desert. After breakfast at the riad we will pass through a few Berber villages on our way to Todra Gorge. We will explore the the narrow canyons Todra Gorge, famous for hikers. After the hike we will continue through the Ziz valley to reach the city of Erfourd, known for its fossil products and its dates. Here we can stop at the fossil factory and shop. We will then drive to Rissani to visit the local souk on our way to the Merzouga desert. Next we will prepare for our camel ride into the Sahara desert with an experienced guide. We will get the opportunity to watch the sunset over the Merzouga desert. Once we reach camp we will enjoy a traditional Berber dinner and drum music around a campfire. Tonight we sleep in tents in the Merzouga desert. 
Day 4: Merzouga Desert
Today we will continue to explore the Merzouga desert. We will visit the village of Khamlia, famous for its musicians originally from Sudan and Mali. We will eat lunch with a Berber family who live in the desert and later in the day ride camels back to the desert camp with our experienced guides. We will again watch the sunset in the desert, and enjoy Berber dinner, drum music and campfire in the desert. Tonight we sleep in tents in the Merzouga desert.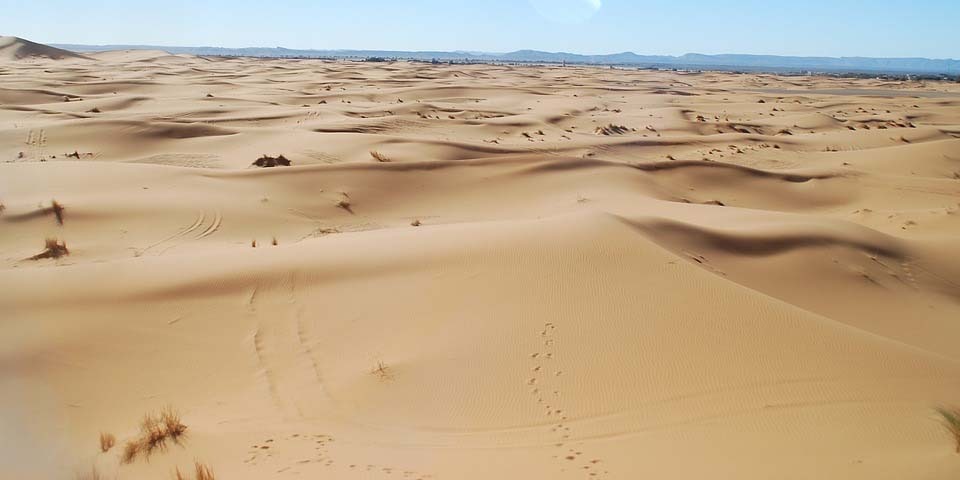 Day 5: Merzouga – Rissani – Erfoud – Midelt – Fes
We will begin today by riding camels back to the village from the Merzouga desert. After breakfast in the village we will drive through Rissani, Erfoud and Errachidia on our way to Fes. We will stop to visit the city of Midelt, famous for its mineral products and apples, and then explore the cedar forest of Azrou. Tonight we will arrive in Fes.
Day 6: Fes
Today we will explore Fes, the oldest city in Morocco. We will enjoy wandering its alleys and streets as we visit the Jewish quarter, and other sites of interest such as the Al Qaraouine University, Tanneries and the Mulay Idriss Mausoleum. We will spend the night in Fes at a local Riad.
Day 7: Fes – Rabat – Casablanca
On the final day of our tour we will return to Casablanca from Fes, stopping in Rabat along the way. Our time together will end upon returning to Casablanca. The itinerary of this private tour can be modified based on your interests or needs
Quick overview :
In this tour you will have the opportunity to experience all of the rich culture the moroccan desert has to offer. You will spend a day in the city of Marrakech and a Day in Fes. You will make stops in Ouarzazate, Erfoud, Rissani, Khamlia, Midelt and Rabat as well. This tour includes visits to both Todra and Dades Gorge as well as in depth exploration of the Merzouga desert.
Good to know before you go :
If you plan on shopping, have Dirham (the local currency) on hand. There are plenty of ATMs in the larger cities, try to look for the ones attached to the banks. The conversion rate is currently roughly 10 Dirhams to 1 Euro. Local ATMs can occasionally run out of money, so exchange when you have the opportunity
Dress modestly, especially as a female. Although you will see tourists in spaghetti straps and mini skirts, Morocco is a muslim country and it is polite to dress conservatively. Additionally it can help you avoid unwanted attention. Bringing a loose long sleeve shawl that can be thrown over any outfit is an easy way to do this. It is also a good idea for women to bring a scarf with which to cover your hair if you would like to enter a Mosque
Be careful of the water and some of the food. The water and on occasion, the food, might not be what your stomach is used to. Just to be safe, it is a good idea to drink bottled water or have your own bottle with a filter, and avoid uncooked food while eating out. If all else fails, be sure to pack some imodium
Hiring a guide is a great way to get the most out of your Moroccan experience. They can be a wealth of local knowledge, and help you see the parts of Morocco that are off the beaten track. If you're on this page you're already off to a good start!
Local Languages. Your guide and some of the locals will speak english, but the primary languages in Morocco are Arabic, Berber and French.
Be aware of local holidays at the time of your trip. Many holidays in Morocco can alter day-to-day activities. For example: during Ramadan, in which Muslims fast from sunrise to sunset, lunch options may be limited. Your guide will be able to help you navigate the local culture, but it can be nice to have an idea of what to expect beforehand.
Ask before taking a photo of someone. It's polite. Some may ask for money in exchange or say no, it's good to be respectful.
What you need for trekking ?
Hiking/walking shoes. Good arch and ankle support are important when doing lots of walking
Sandals or sneakers. After a long day of walking it can be nice to have something lighter and more breathable to slip on and off at the end of the day.
A sun hat. The sun here is hot and strong, a sun hat is a good way to avoid a sunburn.#
Warmer layers. Days in the can be very hot, you'll want to think light and loose. But when the sun goes down, you'll be glad to have a warmer layer, such as a hoodie or a lightweight fleece to throw on.
Lightweight long sleeves. Not only are they respectful to the local culture, they are also a great way to keep the sun off your arms.
Long pants. Again, respectful and good for sun protection.
A comfortable day pack. Great to fill with your water, snacks, an extra layer and whatever else you might need. This can also double as an overnight bag for your camel trek to the Merzouga desert camp.
Personal medication and toiletries. This one is more for the overnight trek, but it is a good idea to have any necessary medications on hand, as well as some imodium (just in case)
Lip balm & moisturizer. The climate here may be a lot drier than what you're used to, lip balm and moisturizer help to keep your skin from drying out in these unfamiliar conditions.
Insect repellant. Especially valuable in the mornings and evenings. This is something that can be cheaper to buy at home and bring with you.
Hand sanitizer. An essential. A lot of meals are served with bread, which is easiest to eat by pulling apart with your hands.
Travel insurance. It is always important to be prepared in the event of an emergency.
*If you forget anything there are stores in the larger cities where you can buy anything you might need
Included in 7 day Atlas and Sahara tour :
Pick up/ drop off from your hotel/ accommodation /breakfast/ dinner
Private Air conditioned car/ experienced guide & driver
Camel trekking in the desert/ sleeping in desert camp with dinner and breakfast
Not included:
Drinks
Lunches
Plane tickets